Your specialist electrician
Wired to deliver, Whatever your need
~ Lifetime Workmanship Guarantee ~
Your Trusted Electrician, First Time Fix
"These guys are the best in the game, nothing too hard and everything completed as asked. They are sparkys you can trust to get the job done on time and under budget 10/10 could not recommend enough."
Preah Love,
Happy Customer
Small enough to care, big enough to deliver on any project
Brisbane's Leading Electricians
ASW Electrical is the go-to electrician for Brisbane residents. Whatever their needs are, with no job being too big or small for ASW to master as we have 25+ years of experience in the electrical industry.
Whether you have a 24/7 Emergency or require domestic, commercial, industrial, or retail electrical work done, ASW Electrical can accomodate your needs.
Our electrical service can get the job done in a prompt, affordable and reliable manner and we deliver on-demand work 365 days of the year.
As a proud family-owned and operated business your needs always come first and is central to everything we do. This means we provide a same-day response guarantee or no service charge on all requests and quality assurance of a lifetime warranty on all workmanship.
While our specialties are preventative & reactive service, maintenance, fit-outs and alterations you can rest assured when it comes to electrical work in Brisbane – we do it all.
Eddie Zaida,
Managing Director
Why Choose ASW Electrical?
Call us to Solve Your Problem
We'll answer your questions, take the stress away and fix it.
Your satisfaction is our #1 priority
Whoever You Are, We Can Help
Have a job that seems too big or small? Don't worry because over the years ASW has seen it all. Nothing too hard for us to conquer.
And in each job we proudly showcase our expertise in the field and give you our total commitment to providing high quality services.
Because we're centric to you through our excellent customer service, quality workmanship, and timely delivery. Simply we're never happy until you are.
Because we deliver every time
The proof is in what our customers say about us
"Eddie saved us! An underground cable to the house short circuit he fitted us in when he had a massive day and got us re-connected in minimal time. Great communication with everything, extremely honest and friendly. Without Eddie and his expertise I'm pretty sure we still wouldn't have power. Thanks very much Eddie."
"Eddie has been a pleasure to do business with. He has made himself available to us on a number of occasions and we're extremely happy with his work. We will definitely be using his services again and he comes highly recommended by us. Very trust worthy and a great bloke."
"He was on time and extremely helpful. He got in and got the job done and his prices were more than reasonable. I would and I have recommended to everyone I know."
"Was super happy with this company, great on time response, competitively priced, really appreciated the effort put in for final result, will definitely use Eddie for next project."
"Eddie was a pleasure to deal with. He was able to install power to the pool and all the lights around the garden. I will definitely be using his services again."
"Eddie was very professional. Quality of work was excellent. Will definitely use his services in the future."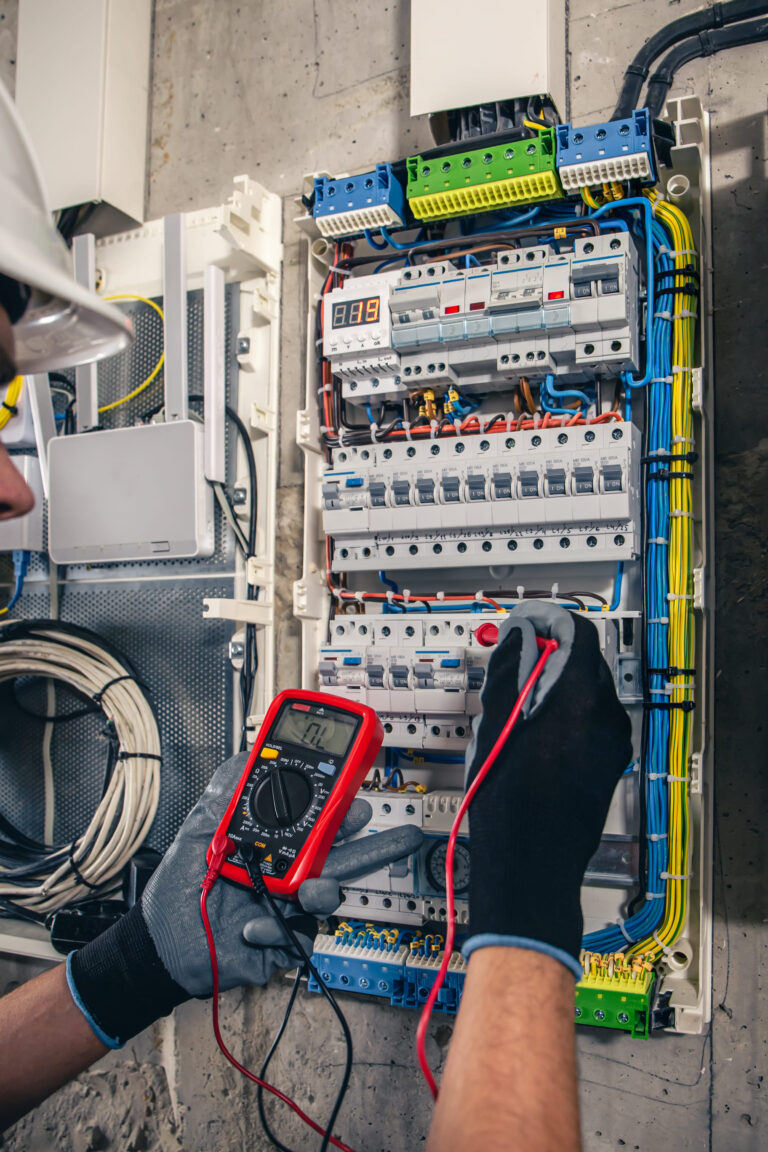 Uncategorized
What is a Safety Switch and why should in be maintained in your domestic building? A safety switch is an essential component
Read More »
Uncategorized
Smart homes and offices have had an ever-growing buzz surrounding them for the past decade. As internet connectivity and smart
Read More »
Uncategorized
Making the switch to energy-efficient lighting can offer a variety of benefits for your home. From saving you money on
Read More »